About Asian Oil Company
Established in the year
1962
under the able partnership of
Shri. M.T.Shah Shri. and K.M.Vora
, the company was known for quality trading of petroleum base oil and grease. The mentors were acknowledged across the nation for their lubrication solutions which could be availed at competitive rates in desired quantities as per the clients requirements. Previously all the products were imported from the reputed companies of Europe and England. In order to sale branded fuel and oil which was used only for lighting purpose across India, they established cordial relations with some of the most reputed companies of the international markets.
Working as per the ethics of the oil & lubrication industry since inception,
Asian Oil Company
has now grown as an eminent
manufacturer, exporter and supplier
in the domain. We now process, quality test and pack
Liquid Paraffin Oil, Hydraulic Oil, White Soft Paraffin, Petroleum Jelly, Cosmetic Jelly, Heavy Liquid Paraffin, White Oil, Wax Products, etc.
We have been serving numerous clients from the industries like
pharmaceuticals, personal care, polymer processing and plastic industry
with our products that can be availed at competitive rates across
India, Ethiopia, Liberia and Zimbabwe
.
Product Categories

Our range of Oils and allied products offered by us are known for their excellent aroma and high purity levels that elude the products offered by our contemporaries. Our products are broadly categorized into the following:
White Oil/ Liquid Paraffin
Petroleum Jelly
Paraffin Waxes & Sulphonates
Viscocity Improver & Greases
Transformer & Industrial Oils
Specialty Oils
Quality Assurance

The range of oils provided by us are known for their high purity quotient and aroma. Processed in-house using quality ingredients and formulations, we ensure their production and packaging under excellent hygienic conditions. Extracted from the best quality raw material available, they are made to undergo advanced and efficient extraction methods. Furthermore, a refinement process is undertaken, which is free from adulterant contamination and removes all the traces of toxic elements that are usually found in oils that are used for pharmaceuticals and personal care products. Our products have been quality checked strictly and are certified as per the following standards and norms:
ISO 9001:2015
ISO 14001:2015
ISO 9001:2008
GMP
Client Contentment

A client-preferred organization, we serve the customers efficiently with our various services and products. Apart from that, we also provide various personalized services and customized products to suit the needs of our long list of clients. Our industry experts listen in to their queries and provide suggestions, wherever needed. These experts have extensive knowledge of the domain which makes them eligible for providing advices in the product applications across industries like pharmaceuticals, cosmetics, polymer thermoplastic elastomers and more.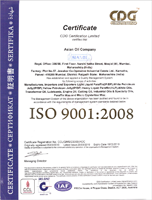 Read More